Our fitness instructors in Greensboro, NC are passionate about helping you achieve your individual goals.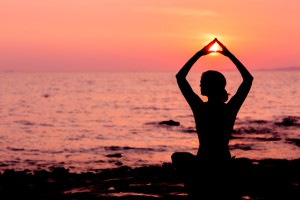 Continually improving your fitness level and knowing exactly how in-shape you are can be difficult.  Even if you work out regularly, you might find that climbing up a couple flights of stairs leaves you winded. Or, you could participate in daily spin classes, but still feel tired after chasing around your kids.  At Fitness By Design, we believe that there are many different factors that can impact a person's individual fitness level. This is why we offer customized training programs to each of our clients.
Unlike traditional fitness facilities, we have certified instructors who are passionate about health and helping you improve your well-being. When you first turn to us, your trainer will meet with you to discuss your unique fitness goals. Then, they will take this information and develop a personalized plan for you that will help you meet them. This plan may include one-on-one training sessions, Pilates classes, small group sessions, and more.
No matter what fitness goals you have, our trainers can help you get there. We work with clients who are just starting out with exercise and want to lose weight as well as experienced athletes who want to improve specific areas of their bodies. We are the only premier studio in the Greensboro, North Carolina area that provides both Pilates classes from certified instructors and personal training under the same roof. To find out more about our services and how we can help you improve your fitness level in a fun and effective manner, give us a call today.