Our fitness programs in Greensboro, NC can help you reach your specific fitness goals.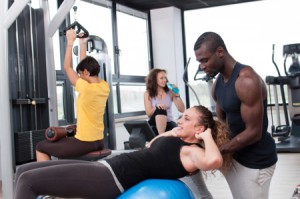 If you're ready to take your fitness to the next level, come and see us at Fitness By Design. We offer a variety of different fitness programs in the Greensboro, North Carolina area and are here to help you meet all of your health and fitness goals. Some of the different exercise programs we offer include:
Strength Training – Regular strength training can help you build muscle, strengthen your bones, and maintain your current weight.
Pilates Programs – We offer Pilates instruction and programs for all skill levels. We are confident that practicing Pilates can help you strengthen your core and improve your flexibility.
Fitness Assessment Testing – If you want to know what you can do to improve your fitness or simply want to know what fitness program to enroll in, we can assess your current fitness level.
Sport Specific Training Programs– Would you like to excel at your particular sport? If you're an athlete, we can provide you with training that meets your specific needs.
We also offer specialty programs that are overseen by an experienced fitness trainer. At Fitness By Design, it is our goal to provide you with customized training solutions, so you are able to lose weight, get in better shape, improve your strength, or meet any one of your other fitness goals.
Don't hesitate to reach out to us if you want to know more about our fitness programs and what they include. At Fitness By Design, we are always more than happy to answer your questions and provide you with more information.
---