Make your health a priority in Greensboro, NC, by scheduling a fitness consultation with us.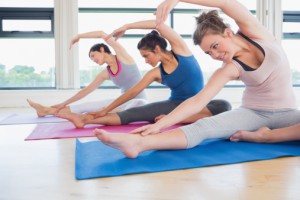 When you recommit to working out or redefining your fitness goals, it can be difficult to know where to start. This is where our team of fitness professionals at Fitness By Design comes in. We can provide you with a fitness consultation in order to help you determine your specific fitness goals and also help you understand where to begin.
During your fitness consultation, we will go over several different things with you. For example, we may discuss:
Your medical history and any health conditions you currently live with
What exercises you've enjoyed doing in the past
Whether you want to lose weight, improve your flexibility, get in better shape, or reach another fitness objective
We may also go over your personal schedule. At Fitness By Design, one of our goals is to make working out as accessible as possible. For this reason, our studio that serves the Greensboro, North Carolina area offers training sessions, Pilates programs, and other fitness programs throughout the day.
At the conclusion of your fitness consultation, we will likely work with you to create an individualized fitness plan that works well for you. This way, you stay on track towards meeting your specific health and fitness goals.
By scheduling a fitness consultation with us, you take the first steps towards making your personal health a priority. To schedule your consultation or to find out more about what we have to offer at Fitness By Design, get in touch with us today.