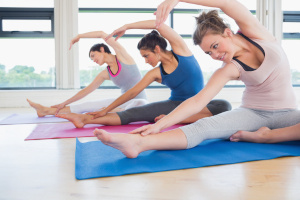 At Fitness by Design, we offer several fitness training and Pilates programs throughout the day; however, everybody has different fitness needs and responds differently to different workouts. Sure, you'll want to come in for our great fitness programs, but you'll need to have a place to start. That's where your fitness consultation will come in.
Here are just a few reasons why you need a fitness consultation:
A fitness plan just for you: Everyone has different fitness training needs related to current health conditions or their fitness goals. Someone who simply wants to work on flexibility might not have the same intensity planned as someone who wants to lose weight or someone training for a marathon. During your fitness consultation, we will discuss your medical history, current health condition, preferred exercises, and fitness goals to determine a fitness plan that will work well just for you.
More accessible programs: Another reason why you should schedule a fitness consultation is because it will allow us to pair you with some of our fitness programs that will fit into your schedule. That way, you will never feel the pressure of time when working towards your fitness goals.
Keep you on track: Your fitness consultation will also allow us to prepare a plan that will help you stay on track every step of the way. Once we have gotten to know you, your needs, your preferences, and lifestyle, we can successfully create a plan that will be harder to stray from.
These are just a few reasons to schedule your fitness consultation with us. Give us a call if you would like to learn more.