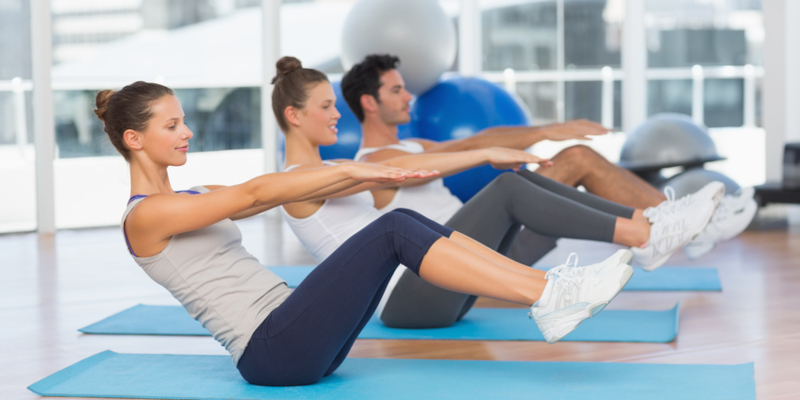 Mat Pilates is a workout based off the original Pilates form. As the name suggests, it involves working out on a mat to strengthen your core muscles, arms, and legs. It's great for reducing stress, increasing flexibility, and improving posture and lung capacity. Mat Pilates can be a great exercise for just about anyone.
Here is some information to help you agree that anyone can participate in mat Pilates:
Low impact: Mat Pilates doesn't include any jarring movements, heavy weights, or times of impact between your body and any hard surface. The low impact quality even makes it a great exercise during pregnancy or rehabilitation after an injury.
Easy to modify: Mat Pilates is also great for anyone at any level of fitness, whether you're a beginner and need the movements to be modified to be easier or you need something more challenging with a little more difficulty. No one of any level will ever be bored or unavoidably overworked in a mat Pilates class.
Minimal equipment: Once you have learned all the moves and correct forms, you can even take mat Pilates to your home because it requires minimal equipment. In fact, the most basic mat Pilates involves only your body and the mat. That means you can do it even if you don't have any fancy workout equipment in your home.
As you can see, people of any age, fitness level, condition, etc. can enjoy the benefits of mat Pilates. Give us a call if you would like to learn more or try out one of our classes.