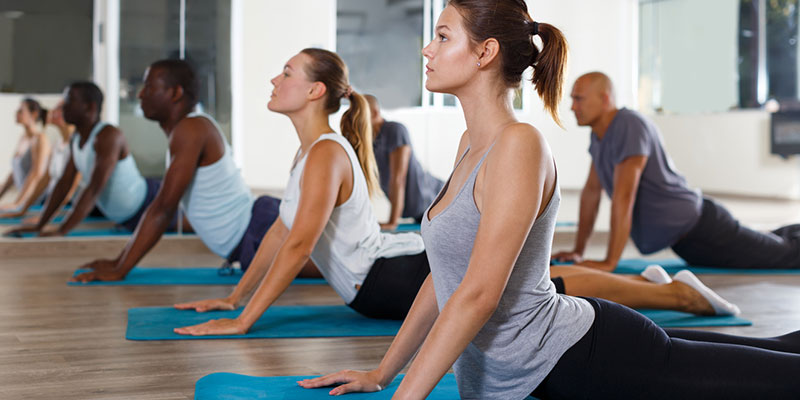 Mat Pilates is based off of the original form of Pilates. It focuses on strengthening the core muscles, as well as the arms and legs. Mat Pilates is an excellent workout for the beginner to the advanced athlete. No matter your workout history you can enjoy the many benefits of Mat Pilates. Some of the benefits are:
Increased coordination and balance
Reduced stress
Improved connection between the mind, body, and spirit
Greater lung capacity
Better posture
Increased flexibility
These are just some of the benefits of Mat Pilates. Here at Fitness By Design, we love Mat Pilates because anyone can participate. All the movements can be modified to allow a beginner to benefit from the workout. It can also be made more difficult to challenge those who are ready for a more difficult workout. We love it because all you need is your body, a mat and a little bit of space to move around.
If you are a beginner, we would love for you to try one of our Mat Pilates classes. These classes are a great place to start. Do not worry if you can't do every movement perfectly. Do your best. With consistent effort you will start to see improvements. We recommend a beginner to attend at least two classes a week. Give us a call or stop by our facility today to try out one of our Mat Pilates workouts.