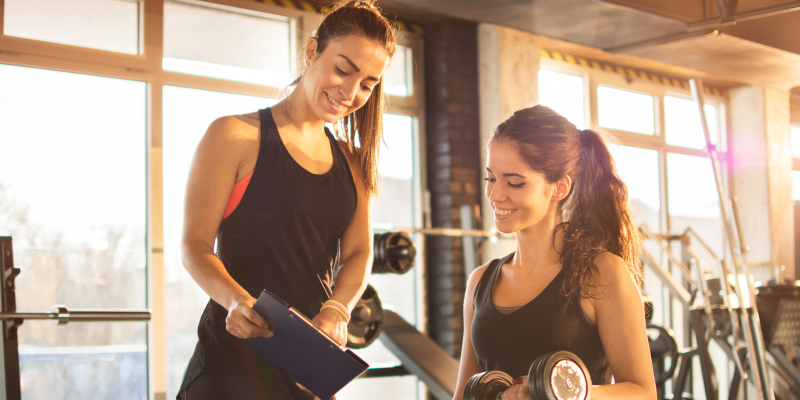 One of the best ways to take care of your body is by getting into a specific fitness regimen. It can help you stay active, healthy, and fit while also preventing future health issues that may arise from a less-active lifestyle. However, starting such a regimen on your own can be a large and difficult step. That's why we offer private personal training to help you get on your way to a better lifestyle.
Here are just a few things you can expect from our private personal training:
One-on-one help: With private personal training, the trainer is there just for you, with no other distractions. This means they can watch you carefully and correct your form when needed to avoid possible pain or injury from bad form. They can offer individualized feedback after every workout and even closely monitor your heartrate to ensure you reach that target heart rate zone for a better workout.
Customized fitness plan: Private personal training also allows the trainer to get to know you individually and assess your needs, abilities, goals, and lifestyle to create a fitness plan customized just for you.
Tracked progress: It can be hard to track every detail of your progress on your own, but your personal trainer can record notes and results during your workouts. You can also be assessed to see how far you have come from where you started.
Extra motivation: It can be hard to get the ball rolling when you're just starting out. Private personal training allows for extra motivation, as your trainer will cheer you on to keep pushing towards your goals. You will also find it easier to push yourself just a little harder when you know your trainer is recording every result.
Private personal training can be very beneficial in helping you excel and attain your fitness and health goals. Give us a call if you would like to learn more.