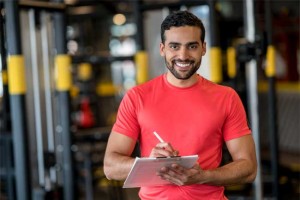 When it comes to physical fitness, there are many workout styles and different advice to follow. Sometimes, it is hard to distinguish where to start! This is where you can take advantage of the benefits of a personal trainer. It all starts with a personal training consultation.
Before you start working out with a personal trainer, it is important to meet the trainer to discuss your needs. This is what we call a personal training consultation. It allows the trainer to assess your needs from a workout regime, so they will be able to design the right workouts for you. It is a very important step to start getting a customized personal training experience.
A personal training consultation also allows you as the customer to get to know the personal trainer you will be working with, ask questions, and get comfortable in the fitness setting.  The consultation usually starts with introductions and a few questions between you and your trainer. This is where you can ask questions and outline your goals for your fitness sessions. Next, the trainer may take a few measurements or tests to help you track your progress over time.
Once you have finished the initial stages of your consultation, you may spend some time in the fitness center. Your personal trainer may have you work on a few machines and gauge your fitness level. It is a good idea to wear comfortable workout clothing to your appointment for this reason.
Once you have followed these steps, you will be ready to start your personal training sessions! Contact us to learn more about personal training options that will work for you.