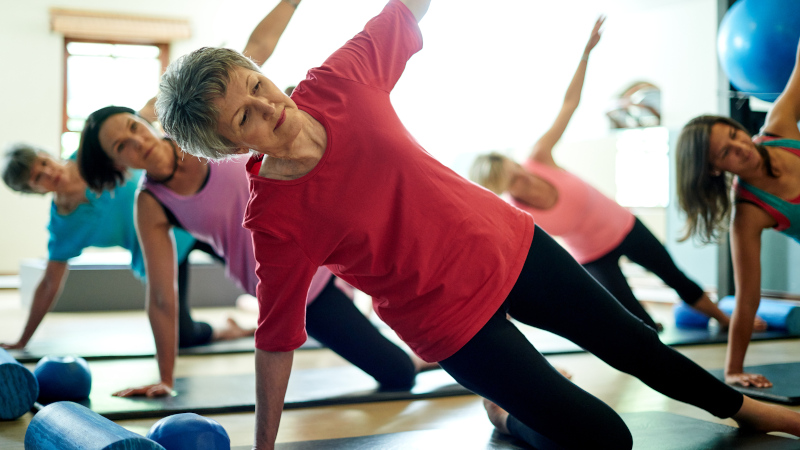 All types of exercise give you added health benefits. Pilates is one type of exercise that focuses on flexibility and muscle strengthening. As you work through a pilates workout routine, you will work on stretching all the muscle groups in the body. Pilates offers many health benefits that other types of exercise do not offer as it does not work your body to complete exhaustion, but instead focuses on improving strength and flexibility. Some health benefits are:
Increased Core Strength – The core is often the focus in most pilates routines. Increasing your core strength will help decrease back and hip pain and help with overall movement.
Improves Posture – As pilates works on the center or core of your body, it can help improve posture. As your muscles get stronger, it becomes easier to stand up straighter and align your body.
Prevents Injuries – Practicing pilates means you are working on strengthening and balancing the muscles in your body. When your muscles are weak, loose, or too tight, you are at a higher risk of getting injured. Pilates is an effective method for reducing that risk.
Improved Concentration – So much of a Pilates workout is about concentration. To move and perform the exercise properly, you need to be focused and centered.
Increased Mobility – Pilates helps to improve your flexibility and mobility. You may start moving and walking better after practicing for a while. If you struggle with flexibility, pilates is a great way to get started on improving it.