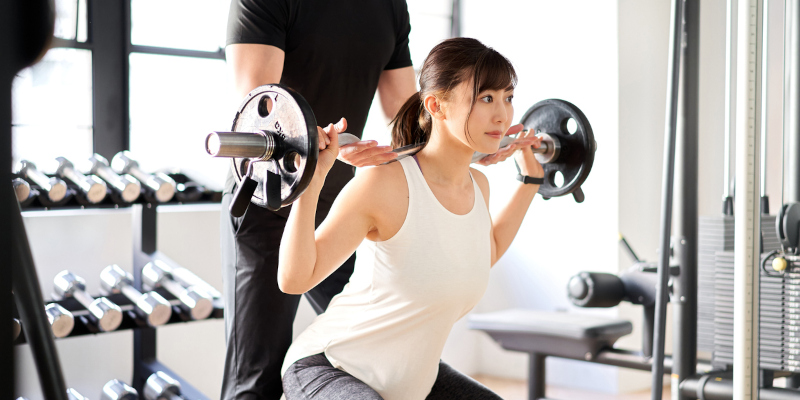 If you're starting or progressing through your fitness journey, you should know that you don't have to do it alone. Having a personal trainer is the best way to exercise because they have the knowledge and experience to help you get the most out of your workouts. Our professional trainers at Fitness By Design can help you with your fitness and overall health goals. Here are a few signs that you should try private personal training:
You're Not Meeting Your Goals on Your Own. Whether you're not meeting your fitness goals because you lack the motivation or you don't know where to start to achieve them, having a personal trainer can help. It's easier to be motivated when you are accountable to someone else. It's also easier to achieve goals if someone is helping you with specific steps along the way.
You Want One-On-One Help. Group training and semi-private training have benefits, but some people feel self-conscious while they're working out if others are around. With a private personal trainer, you don't have to be intimidated or worry about being judged. Your trainer is there to help you grow. And what's more is that private personal training means your trainer will be focused on you alone during your session. They can give you individual praise and feedback.
You Worry About Injuring Yourself. When you exercise on your own, your form or technique could be incorrect, which could lead to injury or pain. With private personal training, your trainer will be able to correct any issues so that you don't get hurt.
You Want a Customized Workout. Private personal training means you can optimize your workouts, since your trainer will be able to take your goals and abilities into account and create workouts that are specific to your needs.
If you have questions about private personal training here at Fitness By Design, contact us today!