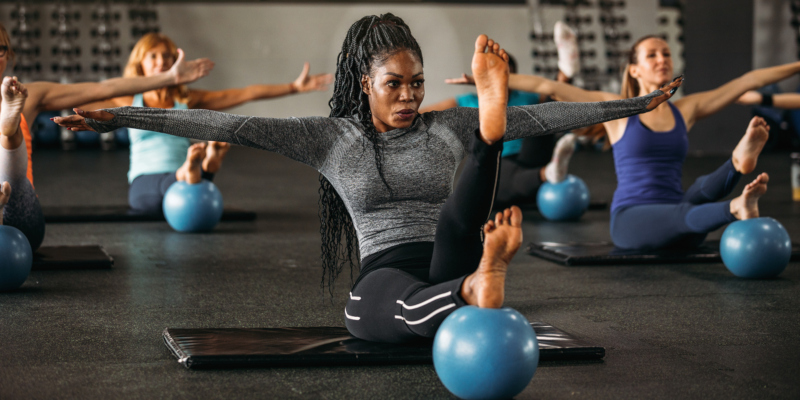 Pilates is a fun and unique way to exercise. It is the perfect workout for anyone from athletes to people who have never worked out before. Pilates is both aerobic and non-aerobic exercise. It is individually performed and can be individually tailored to fit anyone. Many people love Pilates for the many amazing benefits. Seven of these benefits are:
 Improved Posture – Through specialized Pilates movements your core muscle will be strengthened, and your posture will be improved.
Improved Flexibility – Your muscles and joints will slowly and comfortably be lengthened, and your flexibility will increase.
Increased Strength and Tone – You will become stronger especially in your core muscles (abs, lower back, buttocks, and hips).
Improved Coordination and Balance – Through Pilates specific movements you will start to notice improvements in your coordination and balance.
Stress Management – Pilates can help you release stress that you are holding onto.
Safe Rehabilitation – Pilates can be an excellent and safe way to rehabilitate injuries due to muscle imbalances.
Increased Circulation – Through deep breathing and movement you may see improvements in circulation.
These are just some of the amazing benefits of Pilates. The list of benefits is long and all you have to do is try Pilates for yourself to experience them. We feel that Pilates offers a unique combination of benefits. If you are interested in improving your health through a unique and fun way, then give us a call at Fitness By Design.