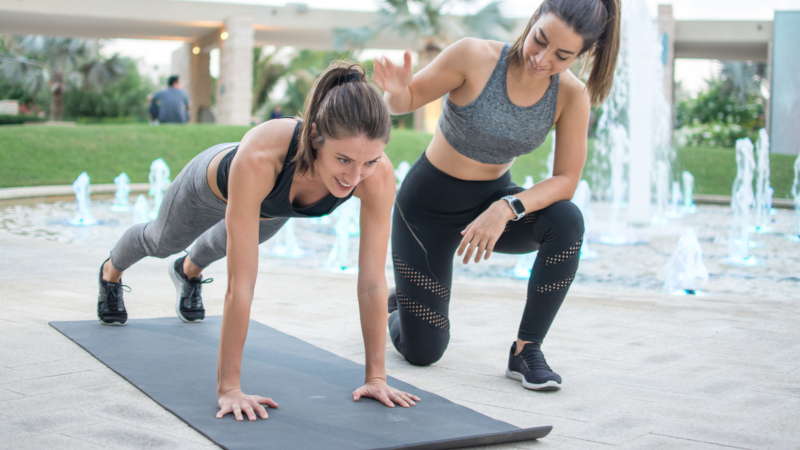 Here at Fitness By Design in Greensboro, North Carolina, we offer group setting classes as well as a personal trainer if you are looking for a more one-on-one workout. There are amazing benefits to both types of workouts. We love working out with a personal trainer and think you will, too. A personal trainer will help you in the following ways:
Motivation – Having a personal trainer is a great way to motivate yourself to show up and to work out to meet your goals. Having a personal trainer waiting for you at a set time is a lot harder to blow off than a group class that is not expecting you. And when you get to the gym your personal trainer will be able to help you feel motivated to try your best, do new movements, and to push a little more.
Personalized – A personal trainer will design a workout plan that is tailored to you. They will talk to you to find out your goals, your likes, and your concerns. Your workout plan will be designed and executed in a way that will help you to reach your goals.
Variety – A personal trainer will work hard to give you a variety of movements using different techniques and equipment. This helps to keep your workouts interesting and fun. It also helps you to reach your goals in a more efficient way.
We are a unique gym that offers not only group Pilates classes but also personalized personal training. Give us a call today to see all that we offer.