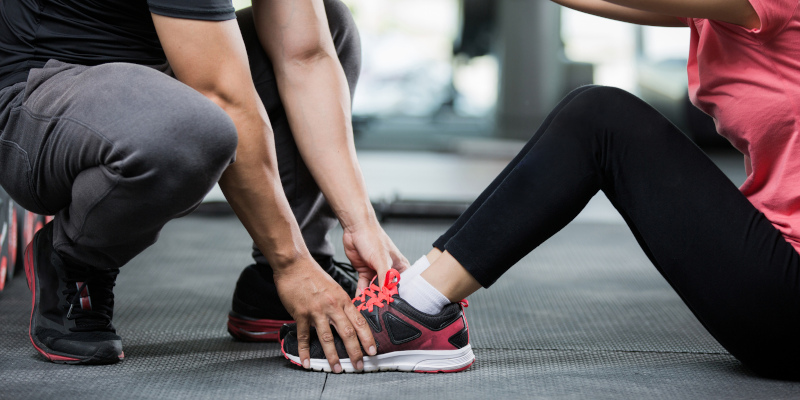 If you look for fitness or exercise tips online, you might get overwhelmed with information (and misinformation) about every possible direction you could take in your personal wellness journey. Instead of trying to make sense of all the different types of workout routines to find one that works for you, hiring a personal trainer can help you get on the right track faster.
If you're hesitant about working with a personal trainer, it may relieve you to know that people of all ages, needs, and ability levels can benefit from working one-on-one with a trainer. For instance, a 30-year-old woman with a goal to lose weight may seek a personal trainer to help her shed those extra pounds, but a 70-year-old man might work with a trainer to improve his flexibility or ease pain. In other words, a personal trainer can help you reach whatever goal you have set for yourself by offering:
Customized workout routines. One of the best parts about working with a personal trainer is that you'll have every exercise routine customized and tailored to your exact needs and skill level. This way, you'll be able to see and feel results sooner.
Accountability. For many people, it can be all too easy to fall off the wagon when it comes to improving their health. Skipping one workout can lead to skipping multiple days in a row to not going to the gym for a month. A personal trainer is there to hold you accountable and make sure you keep putting in the work.
Motivation. During a tough workout, you may feel tempted to give up or cut your exercise short. A personal trainer will encourage and motivate you to push through those difficult routines and continually challenge you to improve yourself.