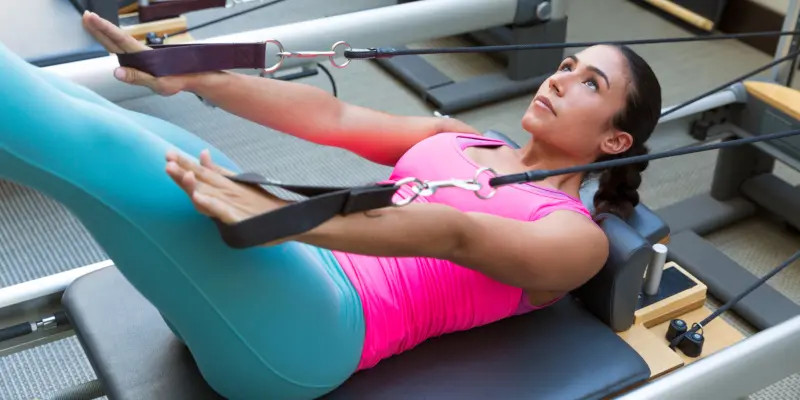 There are two main forms of Pilates: mat Pilates and reformer Pilates. As its name suggests, mat Pilates is performed on a mat, using only your body weight for resistance for the workout. Reformer Pilates uses an apparatus called a reformer that adds resistance to the workout. Reformer Pilates is a great way to engage your core and take your training to the next level. You might be thinking that you need to learn mat Pilates before trying reformer Pilates, but this is not necessarily true. This article will help you understand why.
Perfect for Beginners and Experienced
Reformer Pilates can be modified to fit any experience level, whether you are just starting out with Pilates or have been enjoying the exercise for years. While it can help to have a basic understanding of Pilates, it is not actually required to try out a reformer program because the instructor will be there to help. Our instructors are well-prepared to get you introduced to the Pilates program and ensure you have correct form and are using the equipment correctly the entire time.
Our reformer Pilates classes are offered for both group and private sessions, so you can get the amount of help and attention you need to feel confident through your workout.
Taking Your Workouts to the Next Level
Both mat and reformer Pilates are low-impact workouts that strengthen and lengthen your core muscles. The latter, however, can take your workout to the next level by adding additional resistance training with the reformer equipment. It can add intensity but also make the workout more fun with the extra challenge.