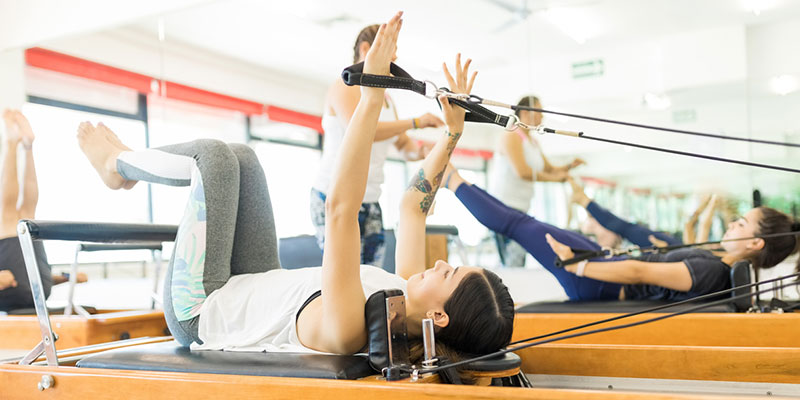 Finding the perfect way to exercise can be difficult for many people. Finding something that gets results, makes you feel great, and that you actually enjoy doing can be challenging. Some people love to run, some people really do not like it. Some people lift heavy weights while that does not work for others. When you are setting your personal health goals, it is important that you find a routine that will help you achieve your goals and that you are likely to stick with. Pilates fitness is a great program to help you love exercising and help you meet all of your fitness goals.
Pilates fitness was designed to strengthen both mind and body. You will not only see physical benefits when you do Pilates, but you will see mental benefits as well. Physically, you will see improvement in your overall strength, especially in your core and back muscles. You will have increased flexibility and better posture. You will feel healthy, have more energy, and sleep better at night. Mentally, you will see your confidence improve and your stress and anxiety levels may decrease.
Contact us today at Fitness By Design if you would like to learn more about Pilates fitness, or if you would like to schedule classes for yourself. We offer one-on-one Pilates training, or small group training. We have state-of-the-art Pilates equipment and can teach you how to use it properly. Contact us today!