Making body fitness in Greensboro, NC a priority is associated with physical and mental benefits.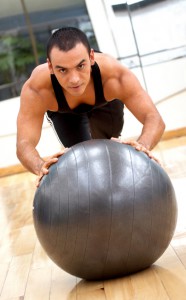 When it comes to improving ourselves, it's not easy to lose weight or to live a healthier lifestyle. Many people also don't know where to start when it comes to achieving better body fitness. At Fitness By Design, we offer training programs and exercise classes that will help you improve your overall health.
There are a ton of benefits that can come from regular physical activity. For example, regular exercise can help you lose weight or just maintain a healthy weight, and can improve your overall cardiovascular fitness. In turn, this can reduce your risk for certain health conditions, like heart disease.
In addition to physical health benefits, regular physical activity also provides great some great mental health benefits. Studies show that those who exercise often experience better moods than those who don't. Plus, after you work out, your brain produces a chemical that helps you feel more relaxed and happy. Additionally, a focus on body fitness can boost your confidence and lift your spirits.
If you want to improve your body fitness, call us today to schedule a personal training consultation. Located in Greensboro, North Carolina, we can create a customized plan that that will include fitness activities that you actually enjoy. Our trainers also offer some small group classes for those who prefer to exercise with others. We can't wait to have you come and train with us!